As normal its Sunday and I am looking around the web to find some wonderful piece of lingerie to brighten everyones day. This weekend I came across more Hello Kitty pieces, and my fav this Hello Kitty Corset....how divine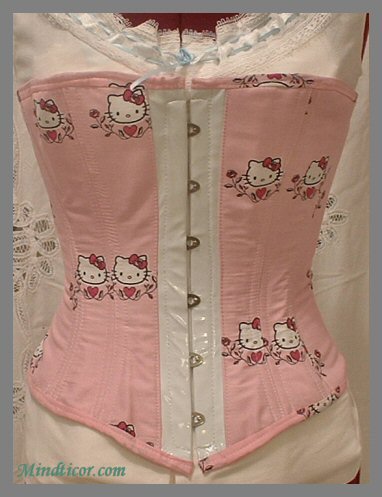 Its always strange, and wonderful, to see just how many things are out there for Hello Kitty.

Plus it does make me have the internal battle of super cute vs the sexy gal.

Mind you these days you can get anythinhg hello kitty like this wedding dress. So i guess i shouldn't be too surprised at what i find anymore.